With years of experience in the apparel industry and having manufactured numerous products for our clients, we had a thought to put together various types of t-shirts we have produced. For several years, t-shirts have been the finest choice for both men and women as they are easy and super comfortable to wear and style. A garment that started off as an underwear is now ruling the fashion world. Isn't it shocking to hear?
Come, Let's have a look to know more about the types of T-shirts we produce at cottonMonk!
Based on the types of Neck Designs
Round Neck T-shirts:
A Round neck T-shirt can be a favorite to many of us as it can be easily paired up with various pieces of dresses. Probably, these are the t-shirts which you can find everywhere and it works for both men and women. It can be styled by wearing underneath the shirts. The Round T-shirt goes well for people who have long faces.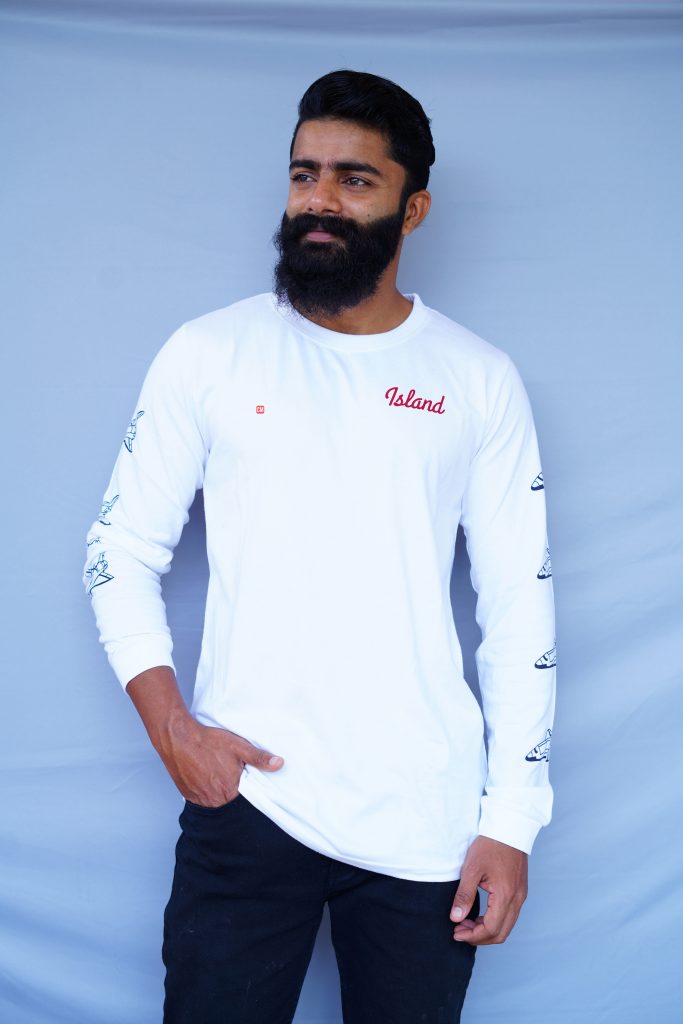 V- Neck T-shirts:
V – neck T-shirts are a kind of an informal wear that gives a chic look style. This T-shirt works well for those who have broader shoulders and a shorter neck. If you have been spending time in the gym to build your body, then this T-shirt would be the best to show off your neckline and chest-cut.  V neck T-shirts are most appealing and makes the outfit a little more interesting by adding height to the appearance. Isn't it cool?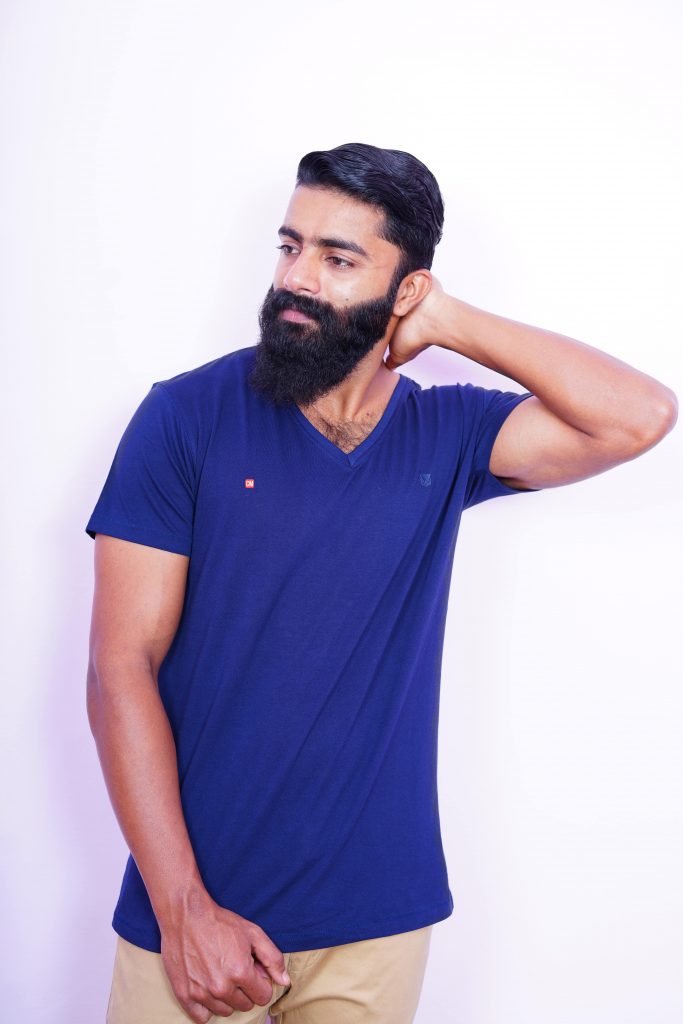 Hoodie T-shirts:
One of the most popular T-shirts among both men and women would be, a Hoodie Tshirt. It gives you instant coziness the moment you wear it. If you are a traveler, vlogger and need some perfect clothes to dive in, then hoodies would be the best option. No matter how your body type is, Hoodies are the perfect outfit by giving you a comfy feeling. Next time when you are confused about what to wear, put on a hoodie and pair it up with the Jean and you would be good to go. As simple as that!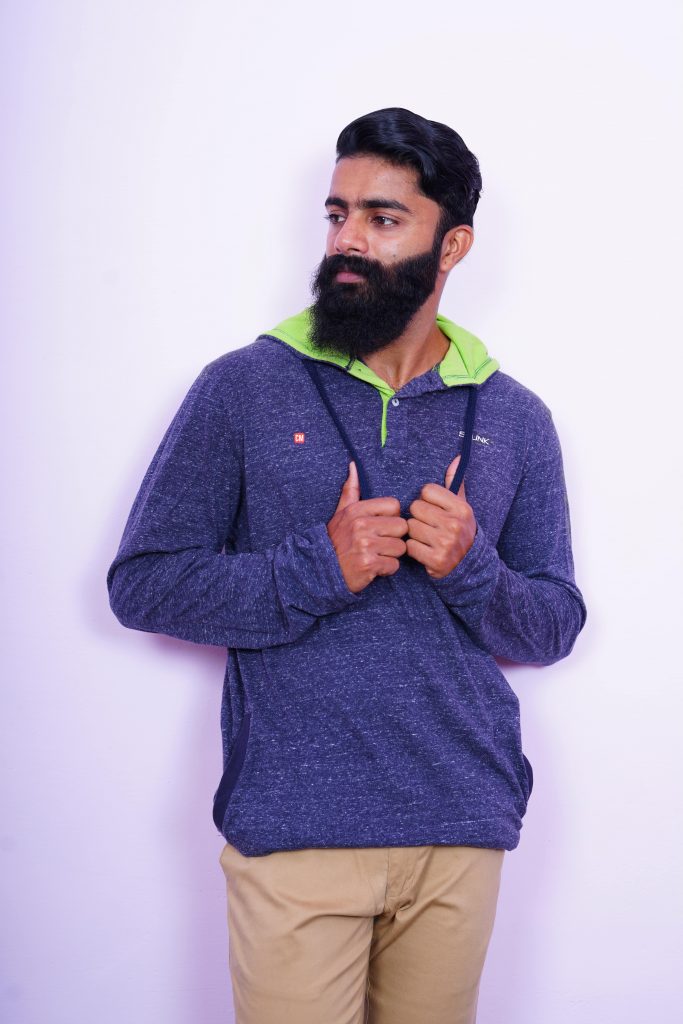 Y – Neck Tshirts:
Y – Neck Shirts are the type of elongated V neck-shaped T-shirts. In Short, they are the collarless version of Polo T-shirts and they have buttons on the elongated cut of the neck design. You can easily style them by unbuttoning some of them and it gives a toned look by flaunting the body shape. It provides an aesthetic style whenever it is worn. A quarter hand sleeves plus Y-neck shirts can be the best combination in t-shirt clothing.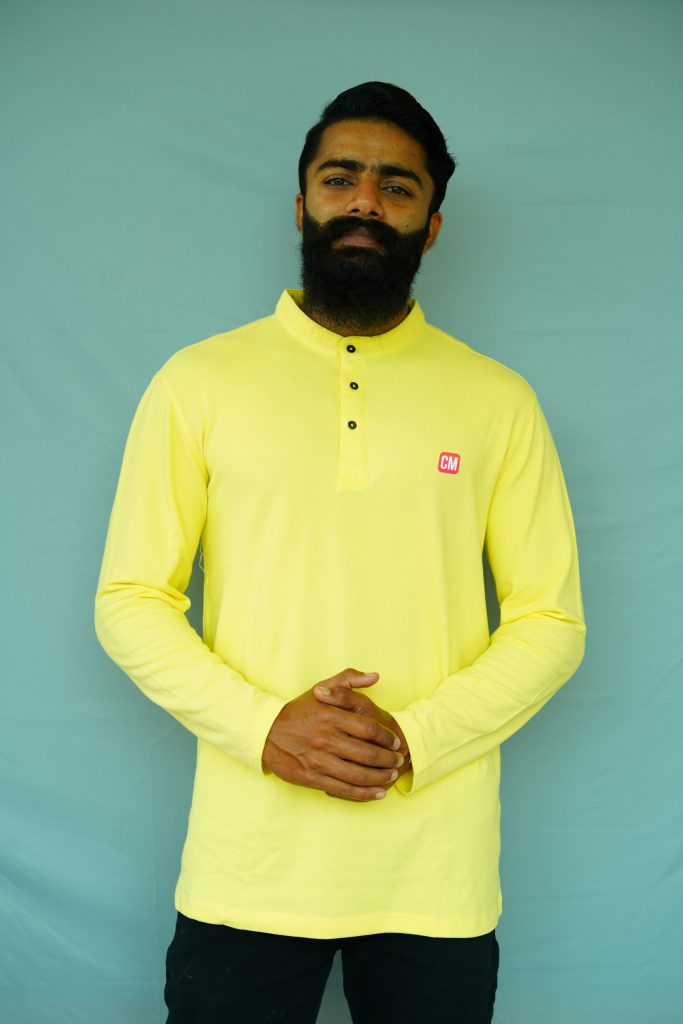 Collar T-shirts:
The most Formal way of wearing a T-shirt is by using Collar T-shirts. A White-Collar T-shirt and denim jeans gives a classic look like no other outfit. If you are confused next time about what to wear next for formal events, Collar T-shirts would definitely be the best option.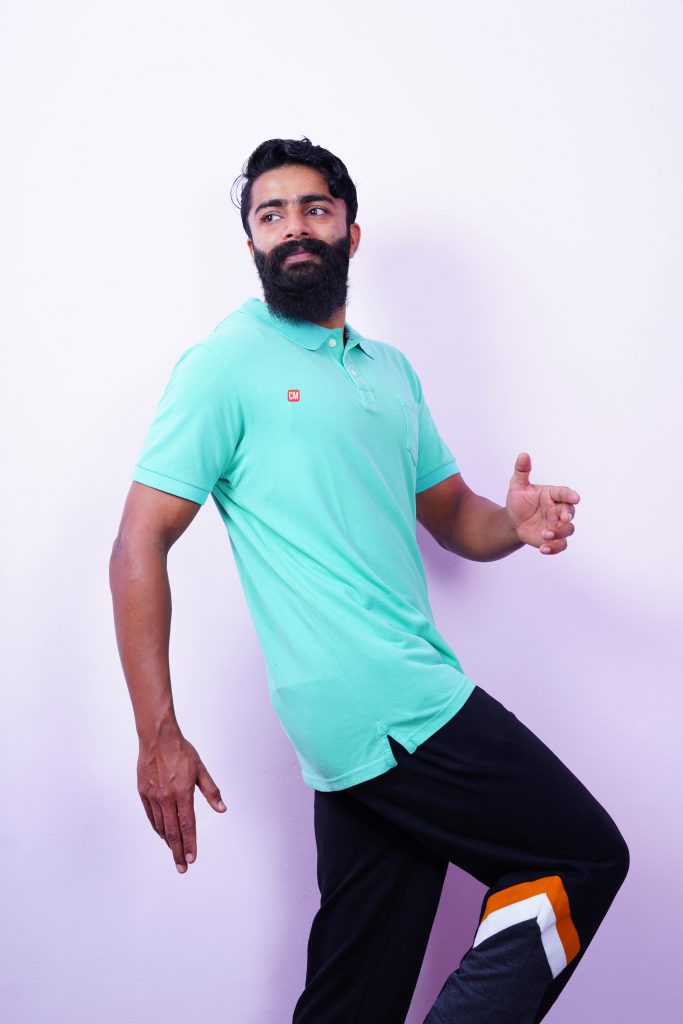 Based upon the Sleeves
Full Sleeves T-shirt:
Here's another great option to add to your fashion wardrobe. If you are a fashion freak, then this piece of clothing would be a great choice for you. A distressed denim and full sleeve T-shirt can do wonders. Are you traveling to a Hill Station and want to feel cozy, warm yet fashionable? Then, this would be the ideal choice for you! 
Half Sleeve T-shirt:
These are the most traditional types of sleeves which is preferred  by many. A half sleeve T-shirt and trousers would be the perfect match for beaches, long drive. This T-shirt covers the complete upper arm by ending above the elbow.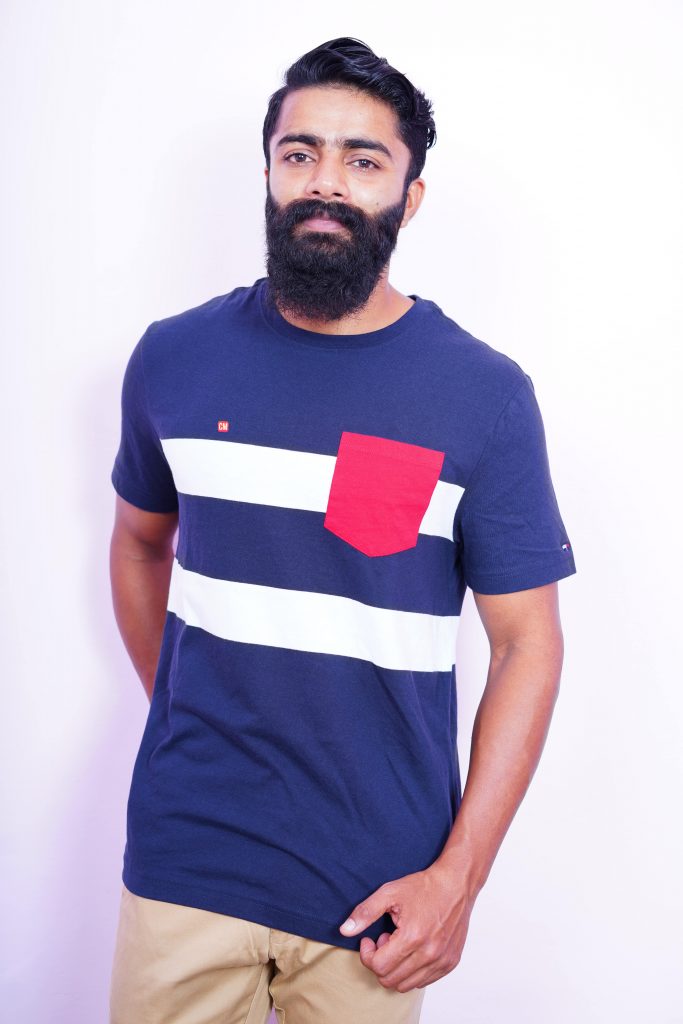 Tank Tops:
Tank tops are versatile piece of clothing and it is called as "Muscle Tees" for men. They are commonly used as an underwear garment when pairing it up with the shirt. In case of vibrant, bright colors it can be worn as an outer shirt. Sleeveless T-shirts can be more casual and they can make you look like an easy-going kind of an image when it is being worn. Isn't it cool?
So, Grab a Tank Top and pair it with the trousers to get that funky look. 
Based on the body Fit
Baggy Style:
The term "Oversized" is getting trendy nowadays. Vintage looks from the 80s and 90s are getting into fashion again. It can be styled by various techniques such as layering with pieces of clothes, tying a knot at the center to make it more fashionable, and tucking in. Pairing it up with tight-fitted leggings or bike shorts balances the look of oversized shirts. No matter  how much lean or heavy you are, this would fit anyone who wants to feel comfortable yet stylish.
Slim Fit:
Slim Fit T-shirts are mostly loved by the men since it fits their body shape. They are not Skinny fit but a little larger than them. It is tight-fitting  on the upper half  and loose near the waist. They are mostly worn to show the toned body parts like the shoulder, arms, and chests.
Muscle Fit:
A muscle – Fit T-shirt with V neck T-shirt will be the perfect match for athletes, players. The muscle Fit t-shirts enhances your shoulder, toned physique, and the perfect body. The idea behind the muscle fit T-shirts is that it fits according to the body shape and hugs your body. One added advantage of the Muscle Fit T-shirts would be their fabric as it is stretchable.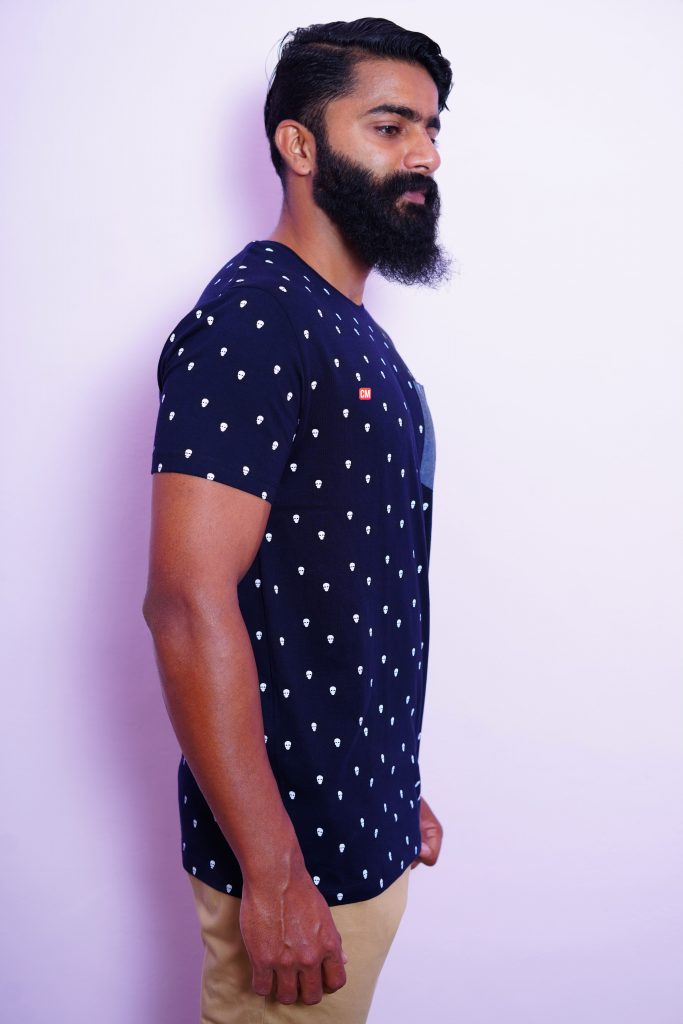 This is amazing isn't it, there is a little more to it. We also decided to pull up our numbers on the count of T-shirts we manufactured and our operations team has confirmed that we crossed 5 lakhs pieces. That's half a million. We'll probably make another blog about Tshirts when we hit a million as well. What say?